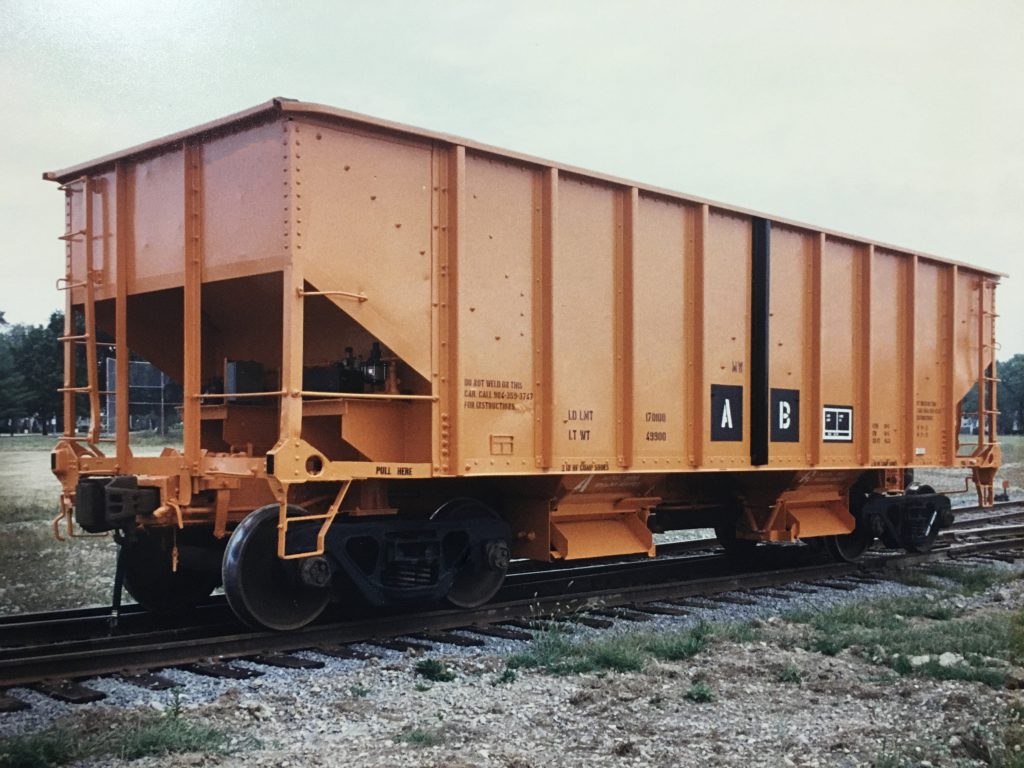 Through years of experience installing, maintaining and repairing ballast gates, our company has developed an understanding of the industry requirements.  This understanding has allowed us to develop a ballast car that offers unsurpassed functionality and durability.
Ballast Car Highlights:
Gates are of welded construction.
Utilizes an electric over hydraulic power system to operate gates.
Gates operated by either manual switches or radio remote control.
Ballast can be deposited in a controlled manner to the inside or outside of the rail.
2 gates on each side of the car.
Each gate is independently actuated by a hydraulic cylinder.
Each hydraulic cylinder is equipped with a bypass valve that can be opened for manual operation.